Top 5 CBD Flower Pre Rolls
High quality hemp pre rolls is a hot topic in 2023 with new bands entering the market every week.
At CBD Incubator, we get approached by hemp brands ALL-THE-TIME asking us to smoke and review their pre rolls. Unfortunately, most pre-rolls are complete garbage and a waste of money but some brands have products that stand out and actually deliver.
These are the brands and strains that I trust when buying CBD pre-rolls in 2023
Here are the #5 Best CBD pre-rolls of 2023
In this CBD pre rolls review we have looked at a number of factors from the best CBD flower brands on the market right now. We have based our reviews on the following 5 factors:
Flavor
Smell
CBD %
Effects
Overall presentation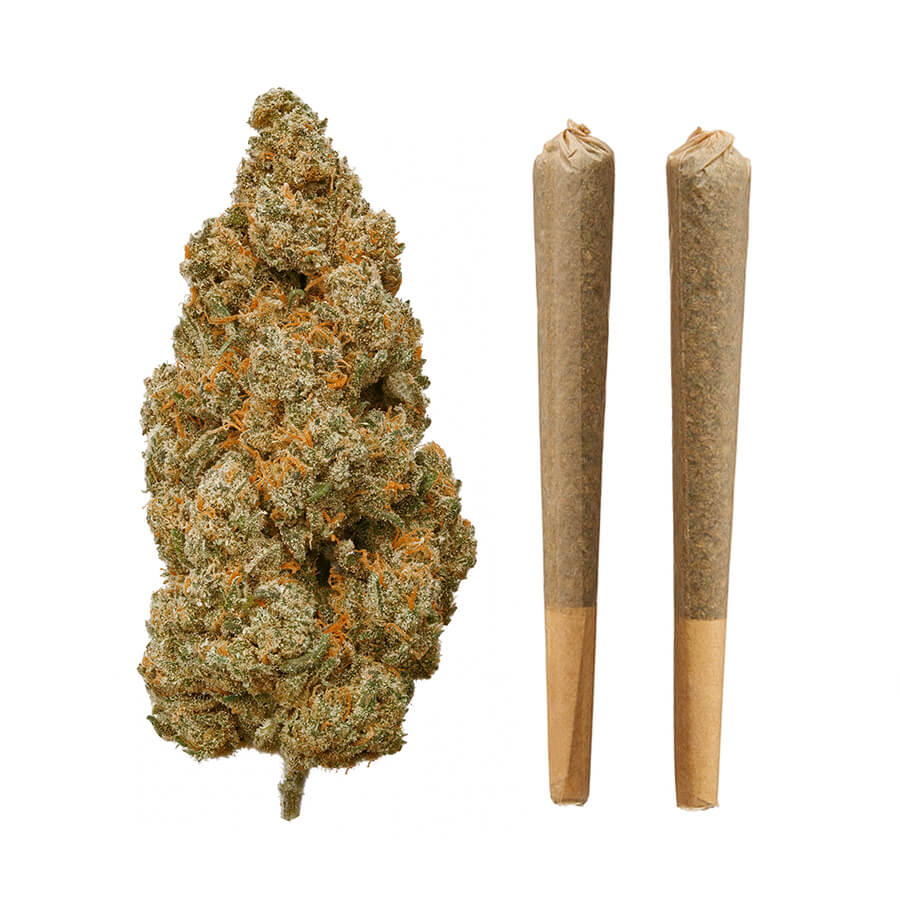 Total Score
i

Verified review by CBD Incubator
Oh yes! Over Over 27% total cannabinoids is crazy for a CBD pre-roll. Northern Lights is a play on the classic cannabis strain (one of my favorites from a visit to Amsterdam in 2010) and they have captured the flavor profile perfectly.
Very very relaxing pre-rolls that will put you to sleep if you smoke too much. I smoke half a gram and feel blissful, euphoric and have the most beautiful dreams ever 💤
Total Score
i

Verified review by CBD Incubator
The flavors are on point!
If you are looking for a perfect flavor profile then this is your pre-roll. Sweet, sour, creamy and a burst of fresh pine needles. I cannot get enough of these CBD pre-rolls.
Really the only thing that is stopping me from inhaling more than one joint is the fact that I get some relaxed that I fall asleep before having time to light another one.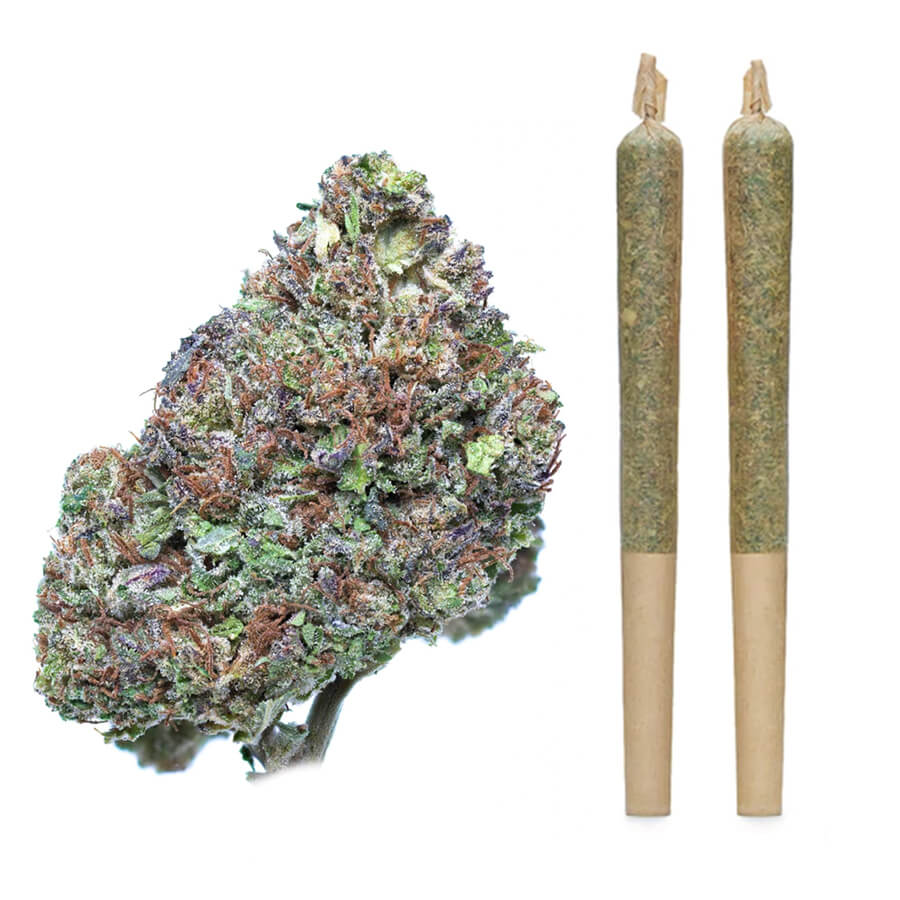 Total Score
i

Verified review by CBD Incubator
Secret OG is a signature strain by Secret Nature. It is very mellow and relaxing with a slight head buzz. It is not quite as strong as the other strains that we reviewed but the share freshness of the flower and the quality of the product makes it a winner in every sense of the word.
Secret OG has a cannabis like flavor with gas and herbal notes. I use it for relaxing around the house but not necessarily for helping me sleep.
15% coupon code: 15LIFE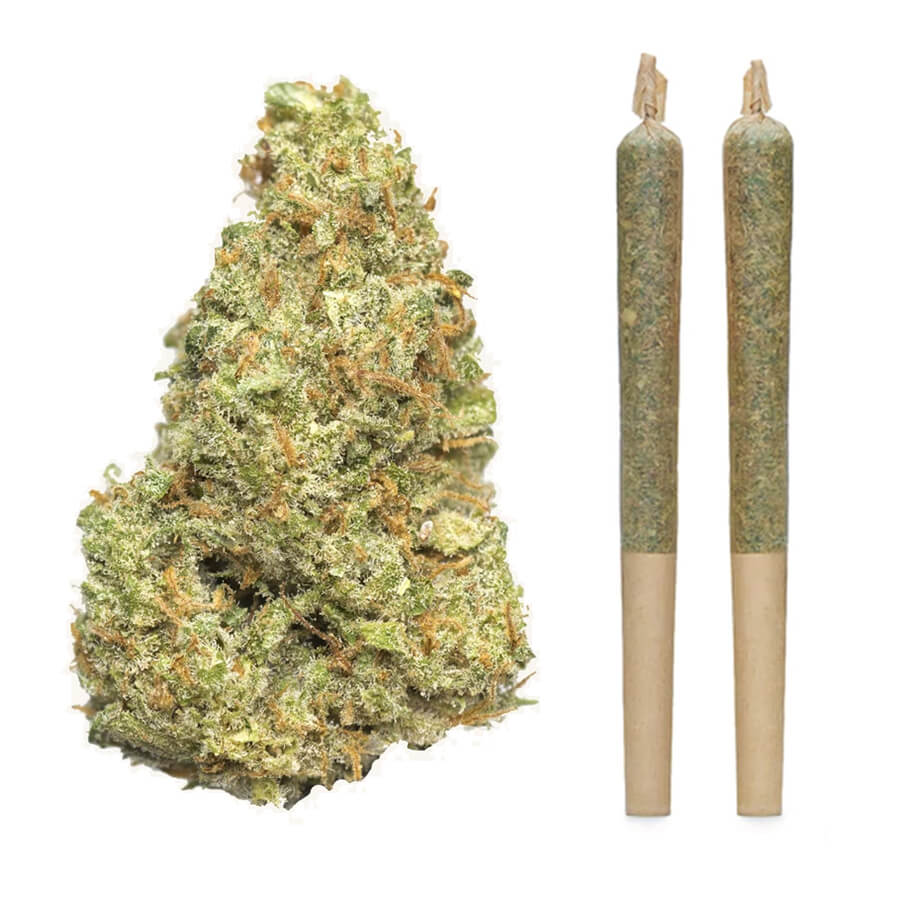 Total Score
i

Verified review by CBD Incubator
Citron is another winner from Secret Nature. It's a potent sativa strain with fresh and uplifting effects that keeps your mind clear and focused.
It gets its name from the French word for lemon (Citron). With a sharp lemony flavor and strong sours, this is a strain with a lot of the terpene "limonene" which is known to uplift and focus.
15% coupon code: 15LIFE
Total Score
i

Verified review by CBD Incubator
Special Sauce pre-rolls by GUF has perfect blend of cannabinoids and terpenes. It is higher in CBC than the other strains on the list and even though the CBD percentage is as low as 13% the total cannabinoids measure +18%.
The flavor profile is earthy and well rounded and the high CBD content along with the blend of flavors makes it an excellent choice for nighttime smoking.
They smoke to perfection. The .75g cones are neatly packed and the paper is flavorless and thin allowing you to taste the flower.
30% coupon code: CBD-VIP-CLUB
Best THCa Pre-Rolls
If you're looking to get legally high from smoking your hemp pre-rolls then I recommend ditching the Delta 8 flower (which I've always thought was harsh to smoke) and instead, look for hemp flower strains high in THCA.
THCA flower is legal across most of the US as long as the Delta 9 THC level remains compliant (under 0.3% dry weight). At that level the THCA flower does technically fall under the hemp category, making it fully legal at the federal level even though it will get you completely stoned just like regular cannabis.
As always, we've done the research for you, so here are the six best hemp strains to get you high:
With 23% THCA (over 20% THC after decarb), Death Star is my favorite THCA strain at the moment. It smells and tastes amazing and as an indica dominant hybrid, I was surprised to find that this strain is strangely energizing for me.
I really love the way it makes me feel – which is incredibly high, but super motivated and positive.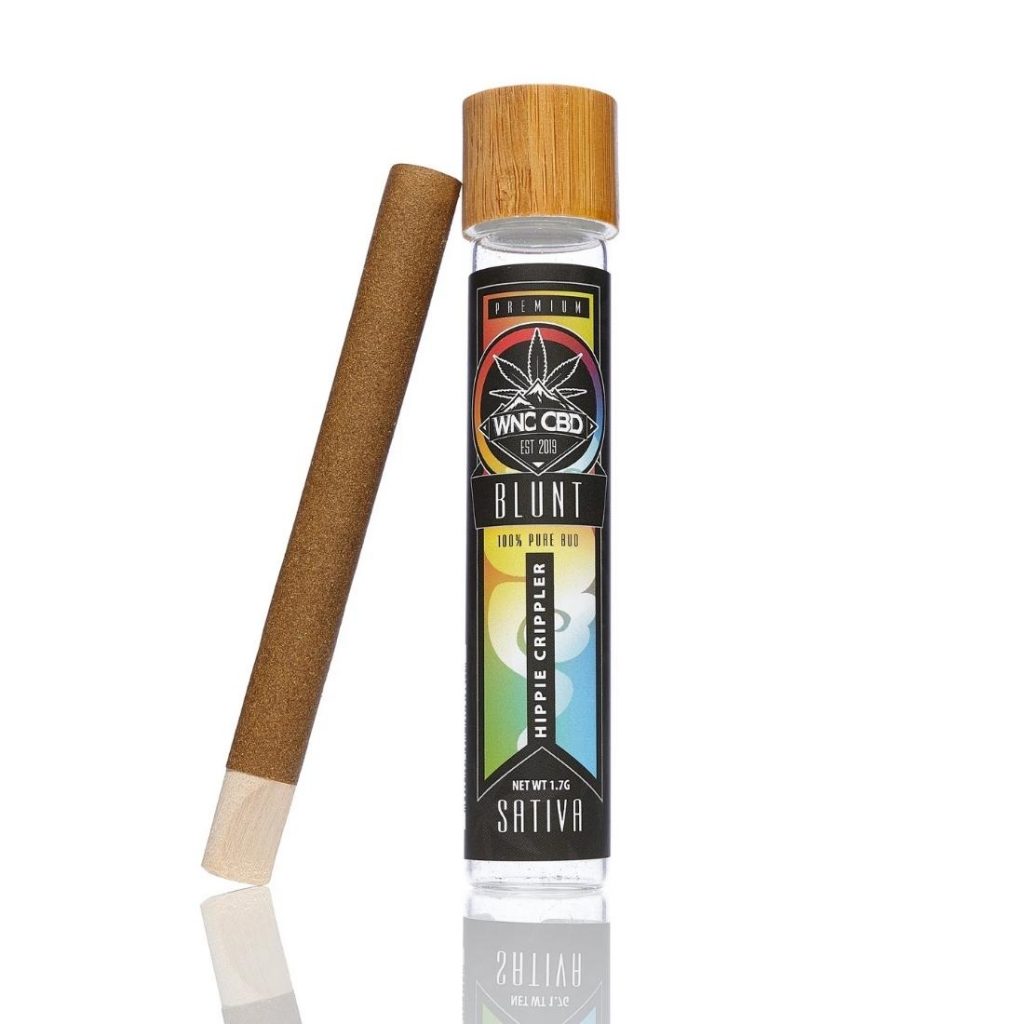 Hippie Crippler's buds are smaller and stickier than many other strains you'll come across, making it a little trickier to roll so these pre-made blunts are a godsend. This strain has an amazing aroma and flavor. At just under 20% THCA, the sativa dominant Hippie Crippler delivers over 17% THC when smoked.
Contrary to what the numbers say, I found this strain to be too debilitating for daytime use (perhaps I took bigger puffs? I don't know) but it sure was fun.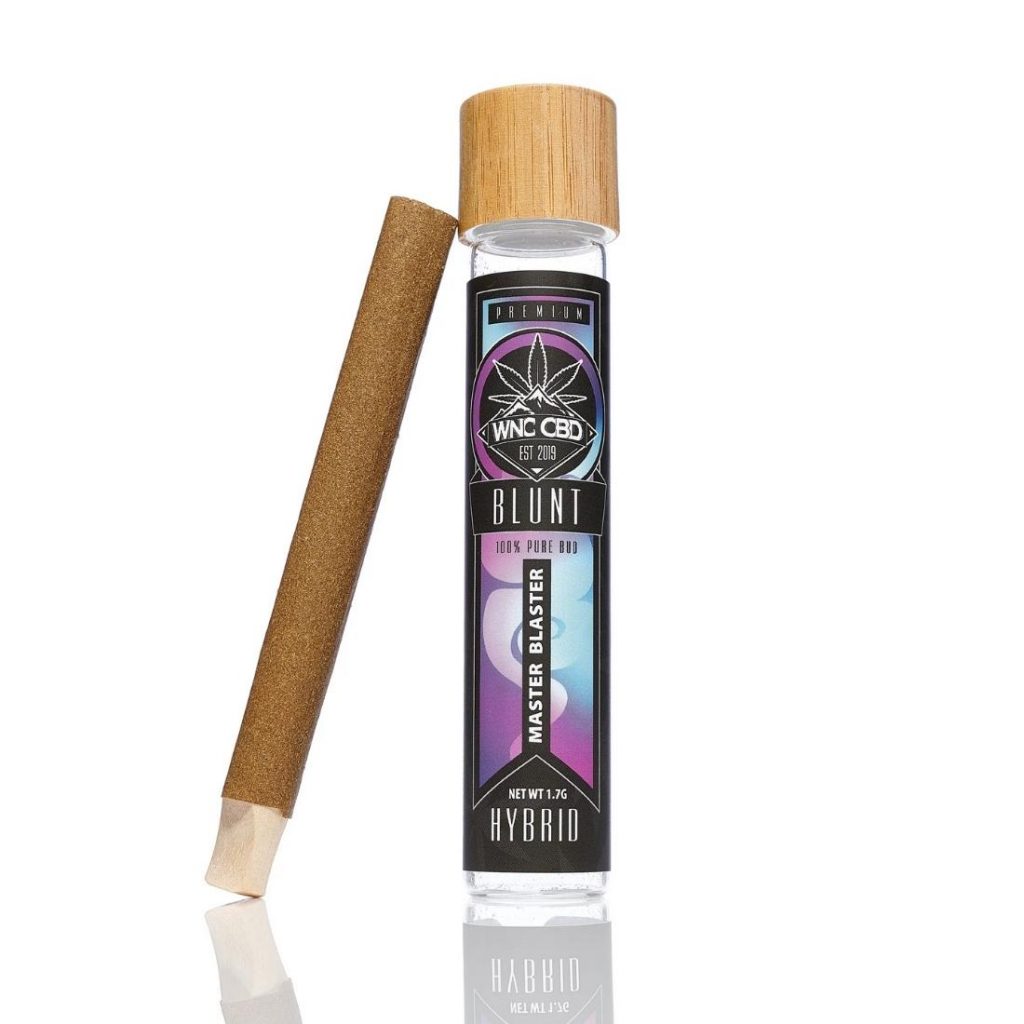 Master Blaster is a more mellow and relaxing than the first two spots on the list of blunts. With a lower level of THCA and higher percentage of CBD, this is a perfectly balanced strain for the daytime when you don't want to get too faded.
What Are Hemp Pre Rolls
Pre rolled hemp joints similar to CBD cigarettes but instead of looking like your average Marlboro they look more like a perfectly rolled cone (see below).
They are filled with hemp flower that is rich in CBD, CBG or CBN. Unlike cannabis, hemp contains less than (or equal to) 0.3% THC, making is a non-psychoactive herb. Meaning, CBD pre rolls won't get you high.
One thing to lookout for when buying CBD Pre rolls vs regular hemp flower is that the flower in pre rolls often come from outdoor farms and is trimmed and rolled by machines. When buying the buds on the other hand, you usually get hand-trimmed, indoor flower.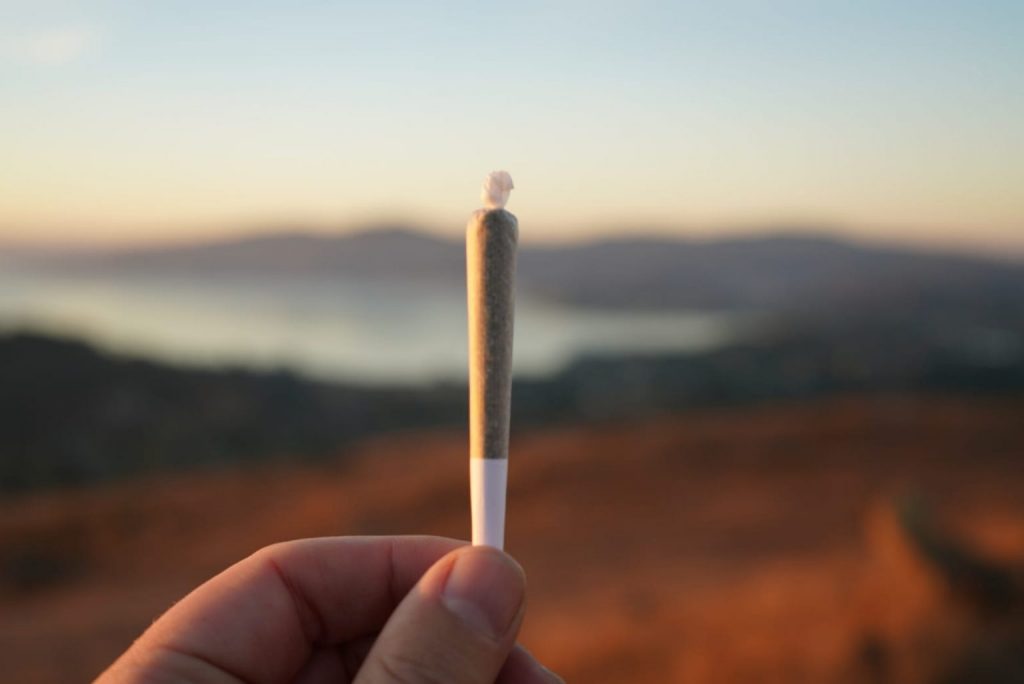 How does it feel to smoke CBD?
For people new to smoking hemp flower, it can be an interesting experience. Although hemp flower isn't psychoactive, it can still give you a slight "head buzz" followed by a relaxing feeling in the body.
The sensation is best described as a "body high" where the body gets a warm mellow feeling. You essentially feel nice and relaxed.
The smell and taste of hemp is very similar to cannabis due to their shared terpene profiles. In fact, they are so similar that many cannabis smokers report feeling a pseudo or placebo-high when smoking CBD pre-rolls.
The benefits of CBD pre rolls
Smoking hemp comes with a great deal of benefits compared to smoking other herbs. Different strains have different effects on your energy and mood but they all show similar benefits on:
How much do CBD joints cost?
There is a large span of prices between the different pre rolls available on the market. Some important things to consider before making a purchase are:
What is the size of the pre roll?
0.5g, 0.75g and 1.0g joints are the most common pre roll sizes. Most people find the .5g joints (aka dog walkers) too small to reach the desired effects but they are generally cheaper than bigger joints.
Full gram joints however, are too big for many people. The effects are so relaxing that smoking an entire 1g in one sitting will put you to sleep.
Indoor vs Outdoor Flower
Be prepared to pay a little more for indoor grown pre rolls than outdoor.
Indoor vs outdoor is not necessarily the best way to measure quality. Some of the best pre rolls on this list were grown outdoors.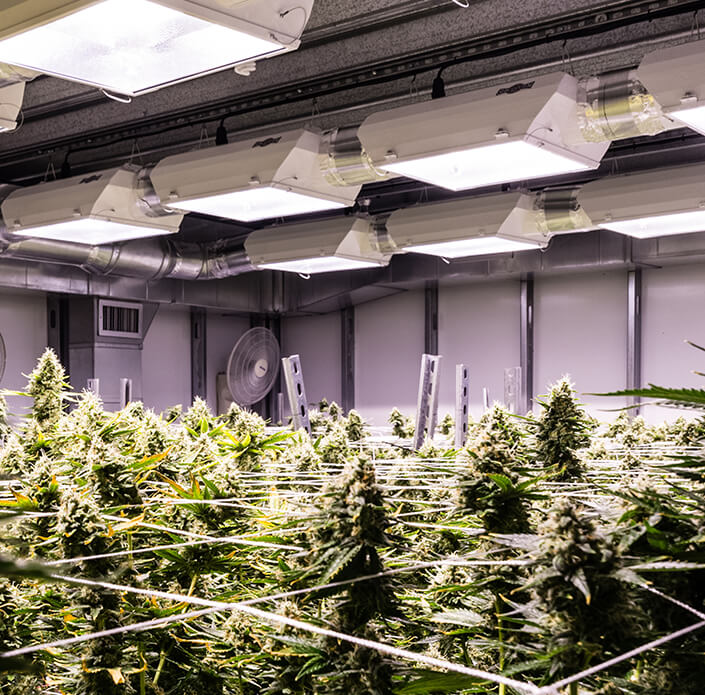 How To Get CBD Pre Rolls
Since the legalization of industrial hemp in 2018, getting your hands on hemp pre rolls has gotten much easier than it once was.
We suggest that you look at your local state laws to make sure that you are legally allowed to carry and smoke CBD flower in your state.
Also, please keep in mind that hemp smells and looks just like cannabis so your local law enforcement could easily confuse the two and proceed with legal action.
California
There are a couple of hemp flower brands in California that offer quick and easy shipping of pre rolls within the state and nationwide. The best high CBD pre rolls in California according to us is Green Unicorn Farms (see review above).
In California (at the time this article was written) it is illegal for cannabis dispensaries to sell hemp derived CBD products in their shops, both recreationally and medically. So if you live in California, you are best off looking for pre rolls online or in a smoke shop near you.
Texas
The legal aspects of hemp flower in Texas are complicated… They have divided hemp flower from other hemp products (such as oils, gummies and topicals).
In June 2019, Texas signed a bill that made the growth, production, sale, and use of hemp products (such as CBD) legal.
UPDATE: In August 2021, a court ruled that smokable hemp can be sold in Texas, so long as it's not produced or processed in the state. Previous to this, smokable hemp was prohibited.
Colorado
There are a number of great hemp farms in Colorado that ship to the whole country. There are no legal restrictions on the consumption of hemp in Colorado so enjoy it openly and without stigma.
Illinois
Unlike California, Illinois offers hemp derived CBD products in both medical and recreational cannabis dispensaries across the state.
As with most states where cannabis is recreationally legal, it can be easier to find hemp online since there is bigger in-store demand for cannabis flower than it is for hemp.
Florida
Florida has a great market for CBD flower pre rolls. Although there are very few hemp farms in the state, there is a growing demand for high quality flower.
Most of the good pre rolls in Florida come from North Carolina, Colorado, and California.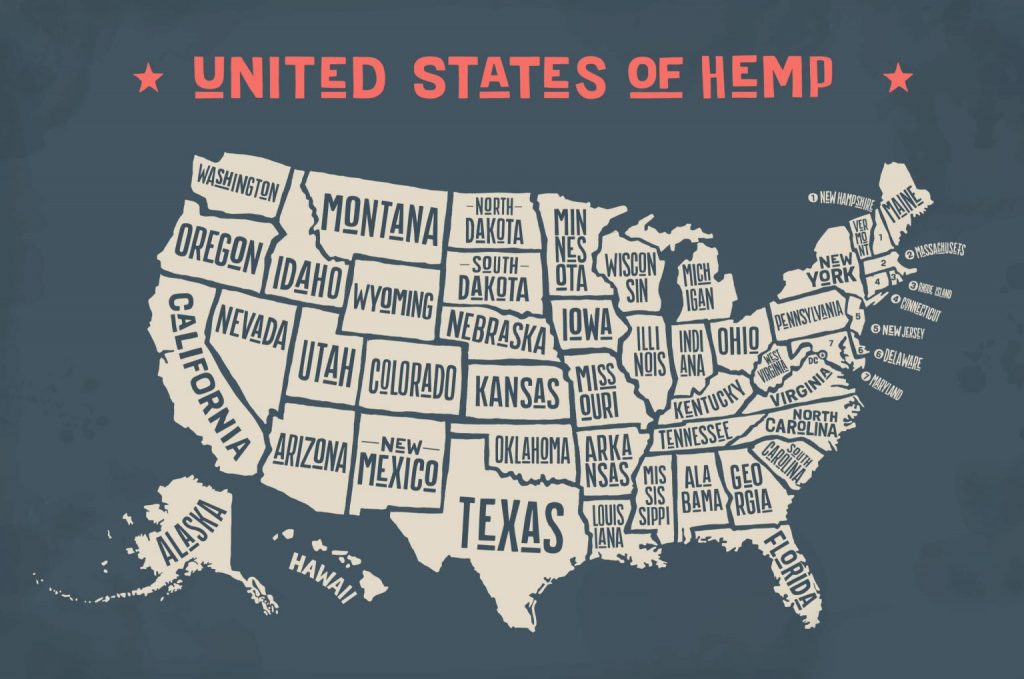 How To Smoke CBD Pre Rolls
The beauty of CBD flower pre rolls is that there is no fidgeting to start smoking. It's the perfect place for a beginner to get started.
Unlike loose hemp buds, pre rolls come ready to light and enjoy without the need to pack a bowl or roll a joint.
You can usually find them as singles, 5-packs or even in multi-strain bundles.
Does CBD Show Up On a Drug Test?
The jury is still out regarding the drug test situation…
Depending on the sensitivity of the drug test and how much you have smoked, it may or may not flag positive on a drug test.