⚡️ Featured products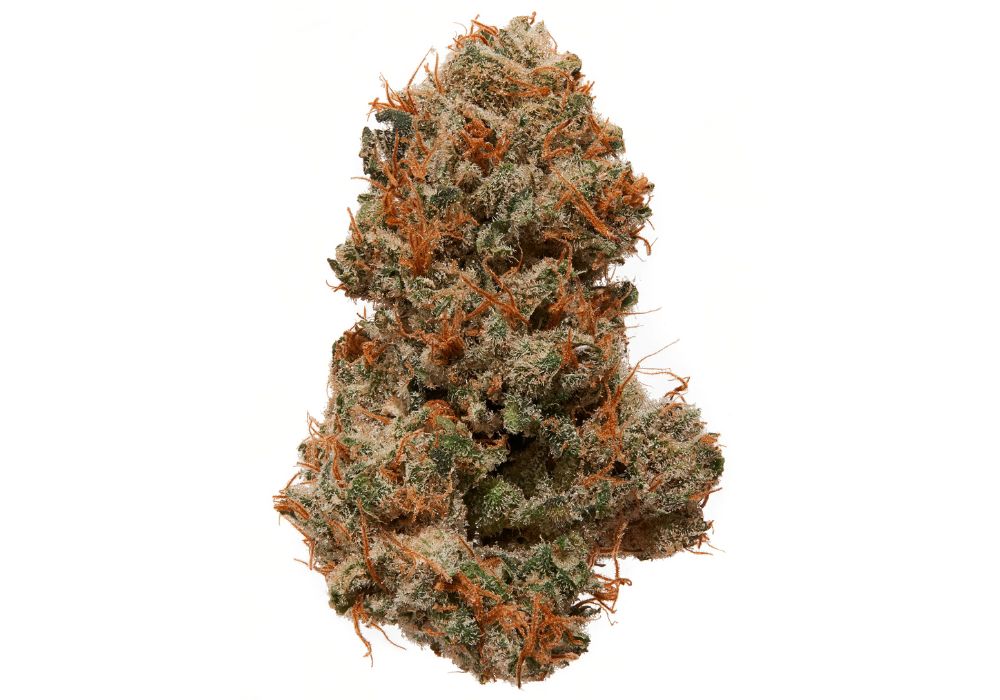 One of mu favorite CBD strains to date. Kushy, sweet and perfectly skunky.

⭐️ Amazing flavors
On vendor's website
Potent and fun delta 9 gummies that don't have that standard chemical after taste.

⭐️ Get really stoned
On vendor's website
THCa buds that will send you flying into outer space. USDA compliant and lab tested.

⭐️ Cannabis light
On vendor's website
One of my go-to CBD flower brands
If you've spent any time on the r/hempflowers subreddit (on Reddit), then you'll have heard of WNC CBD already.
I came across them a couple of years ago and often recommend their quality flower in our Best CBD Flower lists, so I decided it was high time I wrote a formal WNC CBD review, to share my experiences with their products and the brand as a whole.
Why are thousands of people raving about them on Reddit? And why do their customers keep coming back for more? Let's find out, shall we?
WNC CBD review summary
WNC CBD is a family owned brand that is operated out of Asheville, North Carolina. With 16 years experience in the cannabis industry, they exact the same high standards across the hemp industry and they know premium quality hemp flower when they see it.
WNC CBD is what's known as a "vendor". Meaning they do not grow their own flower but instead carefully selects the flower they sell from a number of experienced cultivators in the US, so that their customers have access to the most potent and aromatic harvests and some of the most exciting strains around.
Pros
Some of the highest quality indoor flower I've seen
Fantastic strain selection, including exotic strains
Wide range of high-THCA strains available
Third-party lab testing proving cannabinoid potency and terpene profile
Very tasty concentrates and gummies
Also sell ounces of shake
Consistent quality
Family-owned business
Cons
A little pricier than some CBD flower companies
Not the best website experience
Have to spend $100 for free shipping
WNC CBD flower review
WNC CBD's strain menu presents a good mix of classic, popular strains, as well as some newer and more exotic options. Along with some highly potent CBD strains, WNC has also managed to get their hands on a small variety of strains that have very high THCA levels in them that will convert into Delta 9 THC when smoked (more about THCA here).
This year I tried a number of different strains from WNC CBD, but my favorites from this latest harvest include Pink Panther, Paradise OG, and Lemon Kush CBD, as well as Death Star and Hippie Crippler which are both high-THCA flower strains.
In my opinion the WNC's best CBD strains are;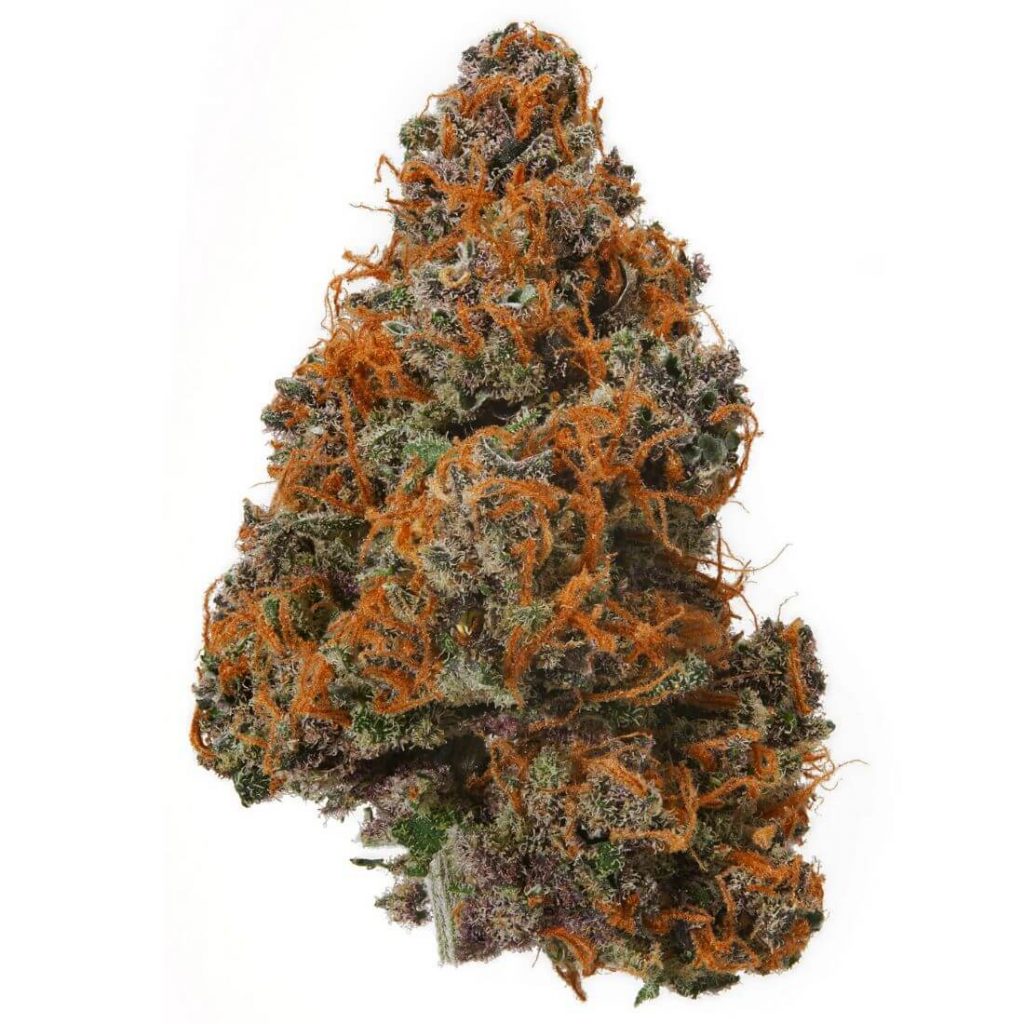 Pink Panther has been one of my go-to strains this last year and I've been lucky enough to be able to try it from a number of different vendors now. The Pink Panther from WNC CBD didn't have the most impressive bud size, compared to some others I've seen, but they're still generously sized compared to most other cannabis and hemp strains and they're extremely sweet smelling and pungent to boot.
Total Score
i

Independently reviewed by CBD Incubator
This is another high-CBD favorite of mine that you'll want to bury your nose into as soon as you open the bag. Its sweet, creamy, and deep gassy aromas are delivered in thick, smooth clouds of smoke that relax you without locking you to the couch, meaning you can enjoy it at any time of day.
I found that Paradise OG transported my thoughts and mind to a more positive place, while deeply relaxing the body, so I think this would be a great strain for stress, anxiety, and depression. It may also prove to be popular with those looking for pain relief and relief from spasms.
Total Score
i

Independently reviewed by CBD Incubator
Out of all the WNC CBD hemp strains I've tried in that past, it was Lemon Kush that made the biggest impression on me, so I was very pleased to see it back on their restock list for 2022. If you haven't tried Lemon Kush yet, then what are you waiting for?
With just the right amount of skunky sweetness and zesty sourness, Lemon Kush is a lovely night time smoke that will leave you feeling floaty, relaxed, and ready for bed in no time at all. Its powerful body buzz is hugely popular with customers looking for relief from pain, inflammation, and seizures, and it can also really help to lift your spirits after a hard and stressful day at work.
Total Score
i

Independently reviewed by CBD Incubator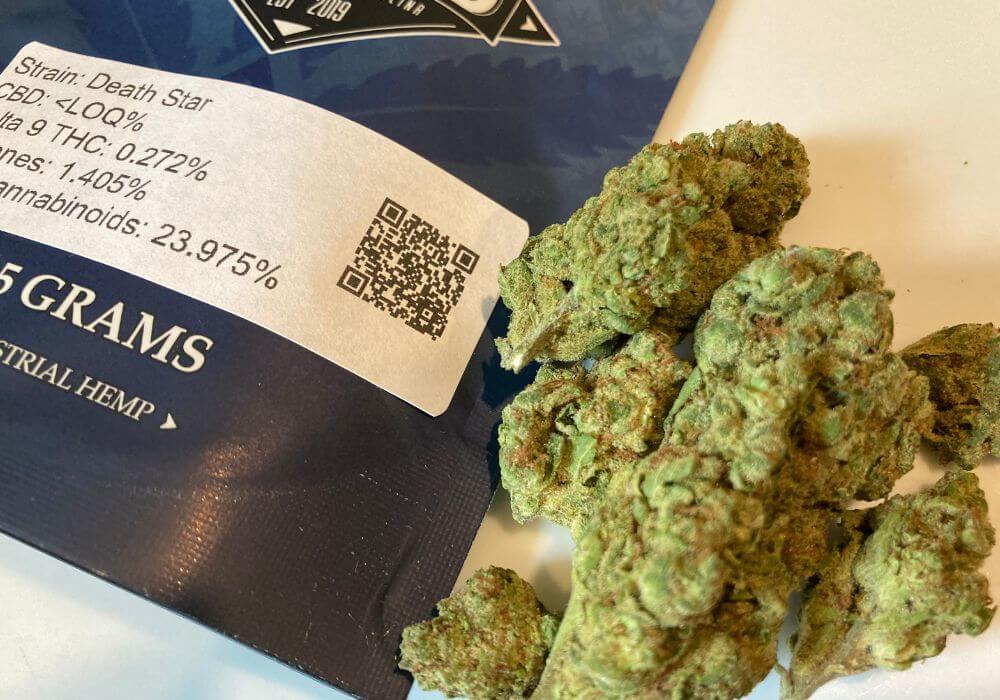 This high-THCA Death Star flower from WNC CBD is a feast for all the senses. Its sweet and zesty buds announce themselves as soon as you tear the seal of the mylar bag open and the bag opens to reveal beautiful, bright lime green buds.
The buds were a tad on the dry side, but not brittle and they still provided a smooth, tasty smoke and, despite the flower being marketed as indica-dominant, I found that it provided a fairly energizing and sociable high, an excellent smoking companion for games night.
I also had an incredibly relaxing body-buzz and a couple of bowls of this flower pre-cursored a very peaceful night's sleep.
And on the subject of high, at 23% THCA this Death Star flower provides over 20% total THC (after the THCA is heated and decarboxylated), so prepare to feel pretty wasted after a few puffs. This strain also comes with some pretty gnarly dry mouth and munchies, so have your favorite snacks and refreshments at the ready.
Also available as massive 1.7g blunts!
Total Score
i

Independently reviewed by CBD Incubator
Total Score
i

Independently reviewed by CBD Incubator
WNC's Hippie Crippler strain isn't as potent on paper as Death Star, but the experience and psychoactive effects felt were far from inferior. Clocking in at 17.4% total THC, I found Hippie Crippler to be an extremely uplifting sativa-dominant strain, but it's potency and ability to intoxicate made the experience a little too spacey for me to enjoy in the daytime.
Like Death Star, Hippie Crippler also brought on a pretty intense dry mouth and dry, red eyes, but it wasn't as bad for the munchies, which was a welcome change after having already emptied my refrigerator the previous night.
Like all of the other strains I tried from WNC's new harvest, Hippie Crippler boasted a strong and unique terpene profile. The buds were a little smaller and stickier than the other strains on this list, but they packed a flavorful punch, with a powerful skunky and sweet pine smell that lingers on the back of the tongue. Just delicious!
Also available as massive 1.7g blunts!
Total Score
i

Independently reviewed by CBD Incubator
WNC CBD gummies come under their Cardinal Reserve brand and are offered in two different strengths, 10 mg or 25 mg of Delta 9 THC.
I had several friends jump at the chance of testing these gummies with me (classic!), so I invited them all over at the earliest opportunity, so we could try them together.
The first thing I should mention is that it took me a little while to get into the actual package itself. WNC's THC gummies come responsibly packaged in a child-proof mylar bag which, despite having instructions to open on the back, proved too difficult for me to master also. I eventually ended up getting the bag open by approaching it like I would a bag of chips, from the bottom up. Success at last!
Once all of my friends had stopped laughing at me, I passed the 25 mg gummies around. As expected, they're pretty big gummies to accommodate this amount of Delta 9 while remaining under the legal 0.3% dry weight.
Luckily, they're also very tasty, with literally zero chemical after-taste, which we all appreciated right away. Some of the more THC-tolerant among us went for a second gummy right away and one of my friends even ate three gummies straight off the bat.
It's safe to say that we had a very fun night, full of giggles and weird, wonderful conversations. Ultimately, three gummies proved to be too much (consider yourself warned) and the people who took between one and two gummies had the best feedback.
A couple of hours after eating the gummies, we all got the munchies pretty intensely for about 40 minute, but after we were able to tear ourselves away from the kitchen we had a great time star-gazing and dancing and laughing the night away. 10/10!
WNC CBD review: The company
As part of my WNC CBD review, I also wanted to take a closer look at the company and brand as a whole to find out what kind of experience you can expect as one of their customers.
WNC is a vendor that curates the best flower that they can find from small batch indoor growers around the country. They only pick up the very best cultivars and give their customers a chance to try a wide variety of flower with their vast menu.
Some of the highest quality flower I've seen
I've tried a lot of flower from WNC over the last couple of years and the quality is always superb. They're prices aren't the cheapest around, but they're far from expensive either and incredibly reasonable, especially when you consider the quality you're getting.
Always one of my favorite premium hemp flower vendors that I wouldn't hesitate to recommend to others, especially the connoisseurs among you that appreciate the enjoyable experience of the smoke as much as the effects,
Fantastic strain selection
Another reason that WNC CBD will be loved by cannabis connoisseurs the world over is their fantastic strain selection. Every harvest combines their most popular and favorite classics along with some of the newest and most exciting strains to be released in the hemp market.
I look forward to receiving their updated strain list every harvest and recommend that you sign up to receive their future menus too.
Third-party lab testing
As expected from a reputable company like WNC, all of their products are sent off for third-party lab testing to verify the cannabinoid and terpene profiles of each product before putting them on the market.
These test results are made available online with the other product information, so that potential and returning customers always have easy access to them.
Wide range of high-THCA strains available
With Miracle Alien Cookies, Death Star, and Hippie Crippler strains on their menu, WNC CBD is sure to attract more than a few customers that are also looking to benefit from Delta 9 THC, as well as CBD, whether that's for medicinal or recreational reasons.
These high-THCA strains are as good as (or even better than) anything you could get in a dispensary in California.
Very tasty concentrates and gummies
WNC CBD concentrates are always very potent and fresh-tasting and their gummies don't have that chemical after-taste that a lot of hemp-derived THC gummies do. They have great texture and flavor, so the only hard thing is not getting too carried away with eating them like one of my friends did.
He can confirm that eating three x 25 mg D9 gummies because "they taste so good" isn't as good an idea as he originally thought it would be.
Also sell ounces of shake
WNC CBD also sells ounces of shake which is great for if you want to make your own CBD oil or tincture at home. Making your own CBD oils mean you have access to premium, strain and terpene-specific products that will work much harder at relieving specific symptoms you need them for.
And using shake instead of flower to create these tinctures is a much more affordable way of doing it.
WNC CND continues to impress year after year
Since we discovered WNC CBD last year, they've continued to impress us with the quality of their flower time and time again and the latest 2022 harvest didn't disappoint.
And I'm not the only one who thinks so, with thousands of WNC CBD reviews singing their praises for their superior flower, concentrates, and gummies. It seems that WNC CBD are doing everything right, which is why they have such a large and loyal following.
Unsurprisingly, WNC CBD consistently makes it to our best CBD flower vendor list and their perfectly crafted pre rolls also frequently make it onto our best CBD pre rolls list.
I highly recommend enjoying their highly potent and aromatic flower through a freshly-cleaned bong or pipe so that you can get the best experience of their uniquely pungent terpene profiles (learn how to pack a bowl like a pro here).
In summary, where WNC CBD really shine is in the CBD flower market, but if you're thinking about hitting them up their flower, concentrates, or gummies, then I'd highly recommend you do as they've yet to release a product that doesn't do exactly what it's supposed to. Enjoy!