So many need CBD oil for sleep
With an estimated 70 million Americans suffering from sleep problems of one kind or another, it's no wonder that so many people are turning to CBD, CBG and CBN oil to help.
As a natural and safe alternative to many over the counter and prescription medicines, CBD oil is in high demand and in this highly unregulated market, we often get questions from our readers regarding what the best CBD for sleep is.
We want to help you navigate the market, so in this article we take a look at some of the best CBD products for sleep on the market right now.
Best CBD Products for Sleep
Many of the best CBD products for sleep these days use CBD as their main ingredient and then enhance its effectiveness further by adding melatonin (the hormone that helps regulate your sleep-wake cycle), as well as other ingredients that can help both your body and brain to relax.
If you're looking for the best CBD for sleeping that doesn't contain melatonin then take a look at the products from Drop of Sunshine. Their Unwind Tincture and CBD Gummies are really great all-rounders.
Best CBD Tinctures for Sleep
For many people, the best CBD for insomnia is found in the form of CBD oil, as sublingual dosing is fast-acting enough to help you fall asleep, or get back to sleep, in just 20-40 minutes.
Our favorite is the CBD Oil Night Formula from Nanocraft.
Lavender contains the terpene linalool which can help you relax, passionflower is mildly-sedative with anti-anxiety properties, and 5-HTP is an amino acid that helps your body produce serotonin (low levels of serotonin are linked to anxiety, depression, and sleep disorders).
All of the products produced by Nanocraft use premium, organically-grown hemp from the USA, which is extracted as a broad-spectrum oil. This allows you to enjoy the enhanced benefits achieved from the "entourage effect", without any THC at all.
The CBD extract used in this product also goes through a process of nano-emulsification, making it up to five times more bioavailable than other oil-based products.
They claim that their oil is the most bioavailable in the industry, meaning you won't need to use as much per dose, as you will with other brands.
Nanocraft also publish all of their third-party lab results online, for each product. You can access one test result which proves the potency of the product and another that shows that it was also tested pesticide-free.
Nanocraft Night Time CBD blend utilizes melatonin as well as a whole range of other sleep agents such as lavender, passionflower, and 5-HTP.
The extra anti-anxiety properties of this CBD oil make it the best CBD oil for anxiety and sleep on the market right now, and will go a long way in helping you achieve a deep and restful nights sleep.
It is fairly priced and has a soft and easy to handle flavor of lavender. Even those who don't love the smell won't be bothered. And even if they are…. They'll fall asleep and forget about it in 30-40 minutes.
10% coupon code: NANO10OFF
Green Unicorn Farms offers a highly potent 3000mg CBD tincture in an all natural flavor that works wonders for your sleep cycle. It is a full-spectrum tincture that includes all the naturally occurring cannabinoids, terpenes and flavonoids found in the hemp plant.
Unlike the other brands on this list, GU Farms offers their tincture at a super-low price. Especially considering the quality. Just listen to this review by Dennis C;
Best CBD $/mg
"I've tried lots of the other big brands and none were anymore effective than this oil for anxiety, inflammation, sleep, or overall well-being. Difference is this is priced at about 50% less than those brands. I'm hoping the inevitable increase in popularity/demand doesn't lead to a price increase."
30% coupon code: CBD-VIP-CLUB
CBDfx's CBD Tincture Oil is available in uniquely sweet and fruity blends that are so delicious you'll look forward to each and every dose.
Choose from blueberry, pineapple, and lemon blend, lychee and kiwi, or lemon, lime, and mint flavored tinctures, while enjoying all of the therapeutic benefits that can be expected from a rich, full-spectrum CBD tincture.
This 1floz (30ml) product is available in three different strengths (500mg, 1000mg, and 1500mg) to suit your needs.
Using only organic natural flavors, CBDfx delivers premium quality CBD in an MCT carrier oil to enhance the bioavailability of the product.
Suggested serving size is one full dropper, containing 17mg, 33mg, or 50mg of CBD, depending on which concentration you purchase.
10% coupon code: FXSAVINGS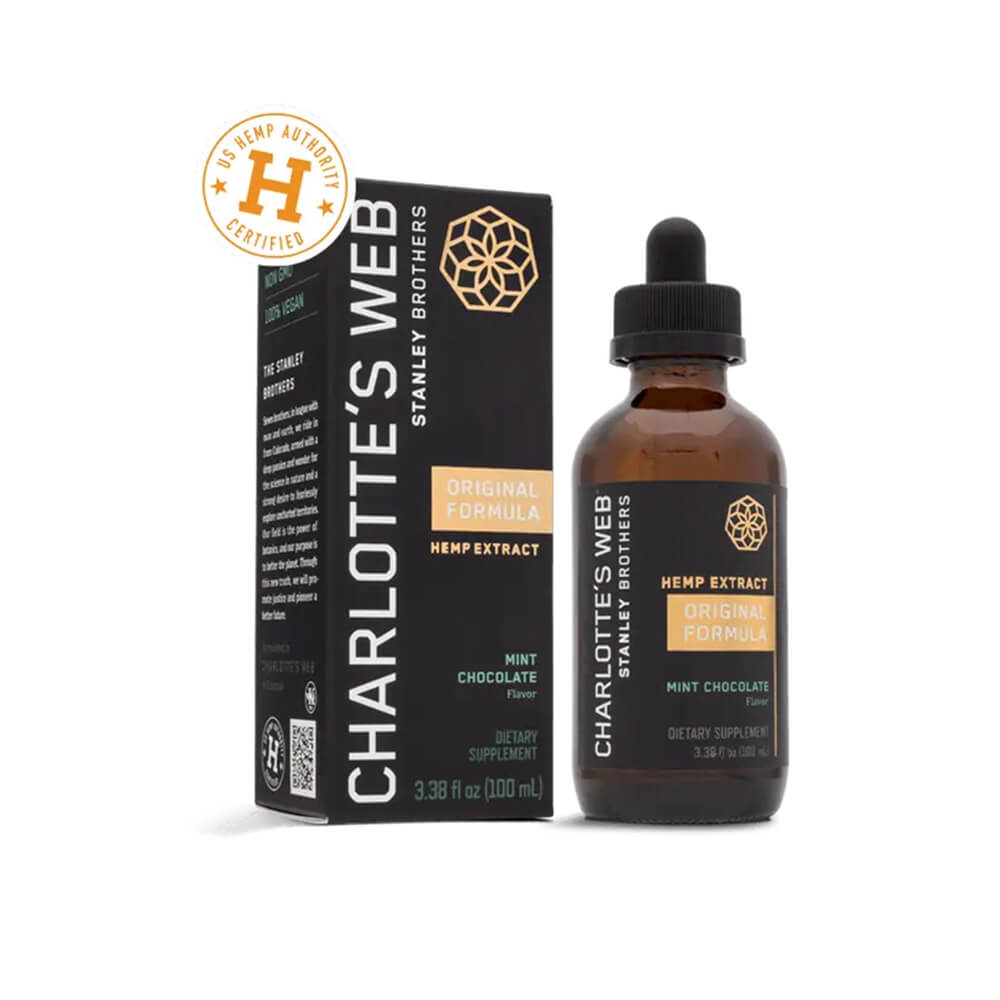 Charlotte's Web Original Formula CBD Oil can help to ease and manage anxiety and stress, maintain healthy sleep cycles, and recover from exercise-induced inflammation, to name just a few of the therapeutic benefits of CBD.
This Original Formula uses limited and select ingredients to deliver the best extract possible.
It delivers a potent 50mg of CBD per ml which is infused with a carrier oil and you can choose from natural (olive oil) or mint chocolate flavor.
Empty a full dropper (or two if you have the 30ml bottle) into food and drinks, or drop it straight under your tongue for faster effects.
10% coupon code: CWEB10
Best CBD Gummies for Sleep
Our favorite CBD gummies for sleep are the Sleepy Z's from Green Roads, that have 25mg of CBD per serving, as well as 0.5mg of added melatonin to help further enhance your deep sleep experience.
Unlike some of Green Road's other gummy products, these non-GMO Sleepy Z's only use natural flavors and colors, and are suitable for vegans.
Read our full review on Green Roads CBD here
Green Roads are a great company when it comes to transparency as they make it really easy to find information about their products. Ingredients listings and third-party lab reports are all available online and on their packaging (QR code on packaging links to lab results).
The hemp used for their products is grown on American soil and then processed into a broad spectrum or isolate oil. Upon receipt of the oil, Green Roads has it tested to ensure that it doesn't contain any harmful pesticides, heavy metals, or solvents.
Once the reports have come back clean, only then do they start to make their own products (such as the gummies) and then have them tested again by a third-party to verify a consistent quantity of CBD in each batch.
Most likely the best tasting CBD gummies on the market today!
The Sleepy Z's are a one-and-done sleep solution for people with difficulties falling asleep at night. Pop one in, 30 minutes before going to bed and you'll have a full nights rest without tossing and turning.
These Green Roads CBD Gummies are made with their broad spectrum CBD oil meaning you get whole plant benefits, minus the THC.
The only downfall is that the price is a bit over-the-top.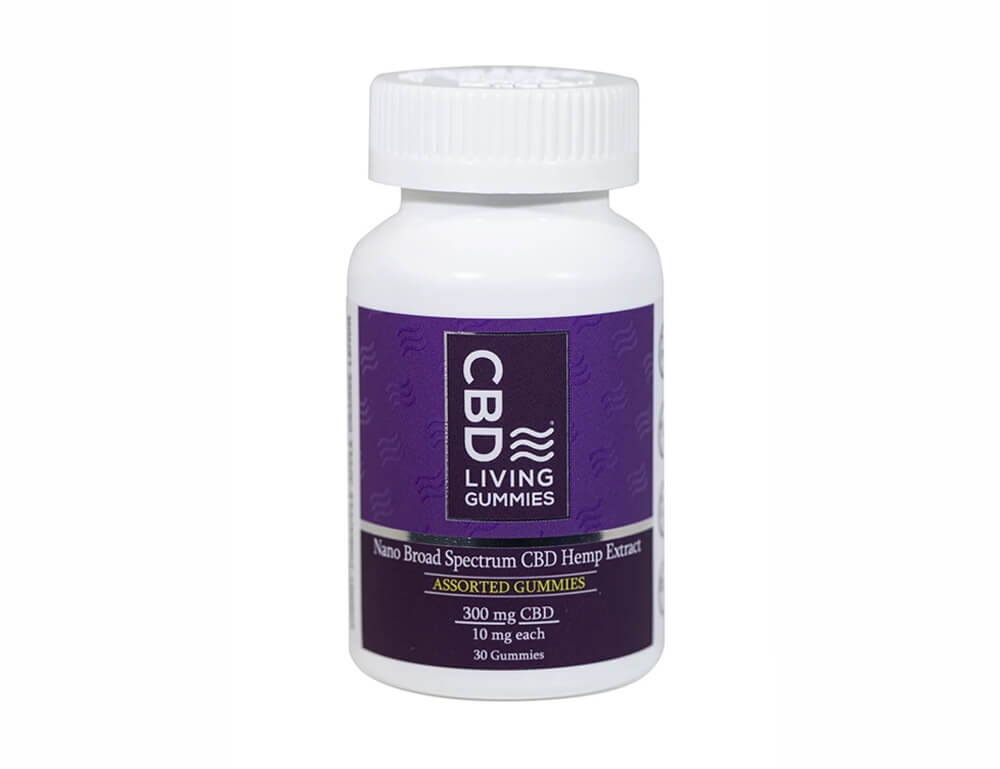 These CBD Living Gummies offer a really quick and convenient way to take your CBD as they eliminate the need for measuring or guessing your next dose.
Each bottle contains 30 x 10mg broad-spectrum CBD doses and thanks to the nano-emulsified technology, the CBD works faster and harder than other gummies and edibles on the market.
There aren't any artificial colors or preservatives in these gummies and their tasty natural flavors include cherry, lime, pineapple, orange, and lemon.
CBD Living's gummy range includes this classic flavor assortment, as well as sour and vegan gummies.
Chew one or two gummies as needed
Best CBD Capsules For Sleep
CBD capsules are small oil filled softgels that are super practical since they are pre-dosed and they are very easy to carry with you wherever you go.
Imaging going on a 2-day trip and instead of taking that whole tincture bottle (TSA issues anyone 🤡) you simply throw 4 capsules in with your daily vitamins and you're off.
Endoca's Raw CBD Capsules work in synergy with your biochemistry to promote balance in the body and support daily wellness.
These capsules take the flavor and guesswork out of CBD dosing by delivering a consistent 10mg of CBD and CBDa per discreet, easy-to-swallow capsule.
Their special raw CBD oil formula contains unheated cannabinoids, minerals, and vitamins, along with a superfood carrier oil made from hemp seeds.
Organic, non-GMO, gluten-free, and vegan.
10% coupon code: BESTCBD10
How to Use CBD for Sleep
Knowing how to use CBD hemp oil for sleep is as important as having the right product as if you don't get the dosage right, then CBD can actually act as a wake-inducing agent.
Smaller doses of CBD can actually help increase alertness, so if you're finding that CBD is having the opposite effect of helping you sleep then you probably just need to increase your dose.
With CBD oil, increasing your dosage is easy as you can just slip another drop or two under your tongue for effects as quick as 20-40 minutes.
With gummies, on the other hand (or any oral ingestion method), it can take up to a few hours depending on whether you recently eaten so you may have to wait until the following night to try a higher dose.
If you're in a THC legal state then you may be wondering what the best CBD THC ratio for sleep is. It's generally accepted that a 2:1 ratio is best (CBD:THC), but this entirely depends on your current tolerance, so ease yourself in with the THC lightly so you don't end up in a headspin!